Mobilex MP1+
Personal Office Pod for more personal space
A private space to call your own
Privacy meets productivity with the Focus Space,
a thoughtfully designed personal office that
allows you to concentrate on the task at hand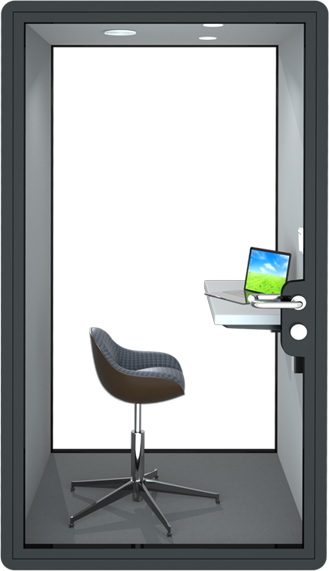 Exterior size(mm):
W1200*D1200*H2200
W47.2″ D47.2″ H86.6″
Internal size(mm)
W1080*D1080*H2080
42.5″ D42.5″ H81.9″
Glass
Clear glass up to Rw 40 dB
Wall, Ceiling
EchoFree acoustic panels,
standard colours
Automated air circulation
Floor
Carpet, standard colours
Door
Right or left handed
Aluminium profiles
Standard colours
Exterior colour
Standard colours

red       

 pink
white   

blue

black   

 yellow
Interior
sound insulation cotton color
Standard colours
Any color can be customized
RAL color code
Client can customize different size
Our standard size:
MP1: 1000*1000*2200mm(W*D*H)
MP1+: 1200*1200*2200mm(W*D*H)
MP2: 2000*1000*2200mm(W*D*H)
MP3: 2000*1600*2200mm(W*D*H)
Accessories: all theaccessories supports customized, such as: lights, switch, socket, smart lock, desk…
Shapes: We can produce the booth according to the client's drawing photos(OEM/ODM).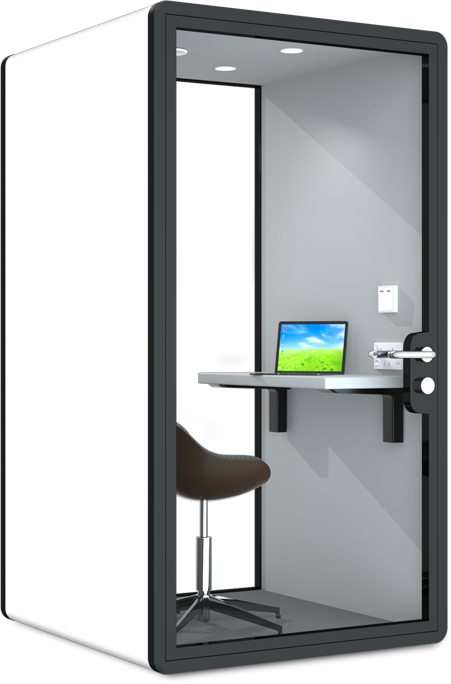 Silence office pod for one person.
Integrated table and Chair with 110-240V wall socket and 2*USB outlet.
It supports US, EU, UK, AU voltage/socket standard.
Integrated air circulation, 4K Lighting.
It supports customized colors and your company logo.
Solve your noise problem
WHAT IS POD IN REAL LIFE?
We test our products with cutting edge technologies in professional environment.
Our team is comitted to bringing the best possible solutions to the market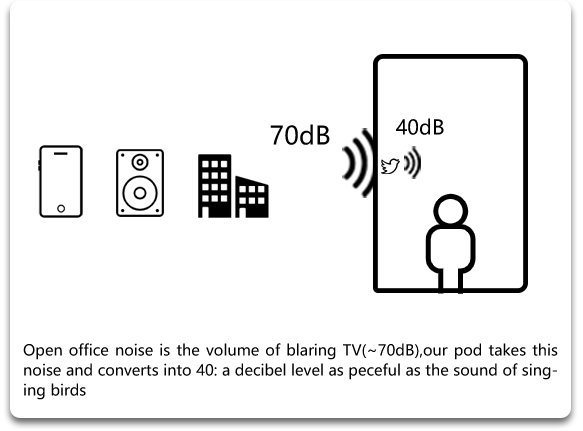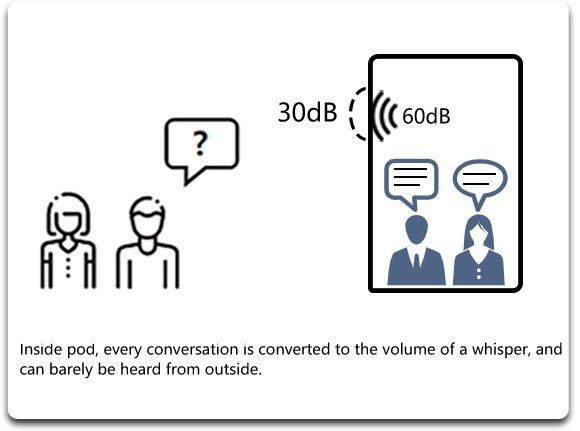 Worry About Installation?
1 hour fastest
2 people minimum for assembling
6 sides constitute